Monday, October 21st, 2013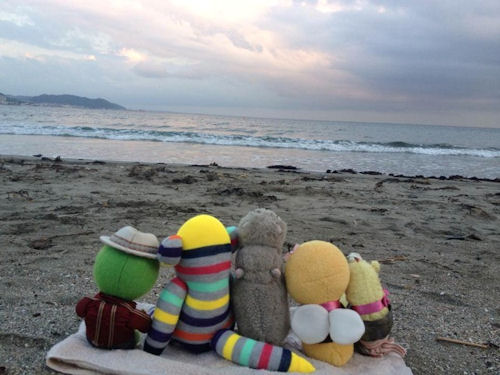 Everyone dreams about traversing the globe and visiting all of those places that are on most of our bucket lists. Unagi Travel is a company that will help your plush animals reach that goal while you live vicariously through video and photos of their journey.
For a small fee ($20-$35) your small plush pal can go globetrotting while most of us sit at home shoveling Doritos and staring at the internet for hours.
For just over three years now, Sonoe Azuma has been taking peoples' stuffed friends on trips all over the world. Sure it seems weird when you first read about it…and then comes the almost gut-hitting reason that some people send them…because they simply, physically can't do so. Like a 51-year-old woman for whom walking had become difficult due to illness:
"I want to see and walk around the sights that I viewed through my stuffed animal's journeys someday. Seeing my stuffed animal traveling encouraged me. I began to think that I should do what I can do, instead of lamenting over things that I can't."

[Kotaku]