Friday, October 19th, 2012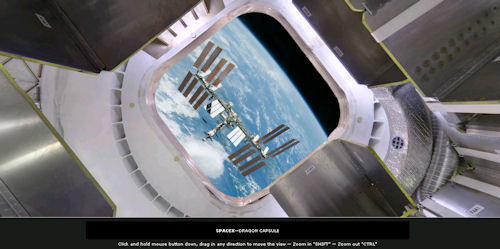 If you've been following WeirdThings for any length of time now, you know that every time space exploration is mentioned we grab our big, pointy-fingered, foam hand and start fist-pumping toward the heavens.
Most of us are never going to get the chance to hop inside any of Space X's amazing space vehicles and just sit there like little kids in the coolest toy store ever.
Everyone make a sad face.
But now you can give a big hug to our old buddy the Internet for helping Space X provide us with a panoramic view of what it's like inside the Dragon capsule!
Go visit, take a look around and linger (images will transistion revealing airlocks, storage lockers opening and more) over the interior of a vehicle which is heralding one amazing future.
[Space X]