Saturday, November 8th, 2014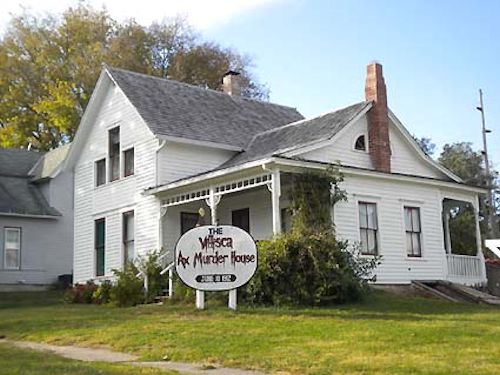 Back in 1912, a little house in Iowa became a grisly crime scene where 8 people (6 of them were children). They were all beaten and stabbed to death and to this day, no one has found out who the murderer was. Over the last couple of decades the house has become a destination for paranormal investigators from every corner of the globe.
It's probably going to get even more traffic now that a paranormal investigator has apparently stabbed himself.
Just after midnight local police got a call from the house stating that a lone paranormal investigator from Wisconsin, Robert Laursen Jr.,needed medical attention from an apparently self-inflicted stab wound.
Details on his condition and his own story about what happened have yet to be released.