Tuesday, May 24th, 2011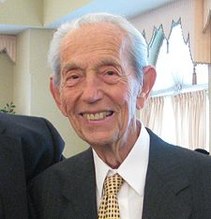 Harold Camping, who predicted that the Rapture would commence last Saturday, has informed his bewildered followers that the actual date of final judgement is October 21st.
The October date was originally slated at the day Camping claimed Jesus would return to Earth after five months of tribulation in which our Earth would be consumed in global earthquakes. As for the May date, Camping said the following on his radio network Monday night:
…God is "loving and merciful," and had decided not to punish the humanity with five months of destruction.

But he maintains that the end of the world is still coming.

"We've always said October 21 was the day," Camping said during his show. "The only thing we didn't understand was the spirituality of May 21. We're seeing this as a spiritual thing happening rather than a physical thing happening. The timing, the structure, the proofs, none of that has changed at all."
What will not happen again is the nationwide advertising push spearheaded by Campings' Family Radio network. Camping maintains the world has been warned.
[CNN]