Monday, January 11th, 2010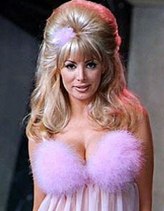 Amongst all the hubbub today about Roxxxy the new amorous robot designed to satisfy your carnal desires, comes this little tidbit buried in an article by The Money Times…
Hines inspiration for Roxxxy came from the Sept. 11, 2001 attacks.

"I had a friend who passed away in 9/11. I promised myself I would create a program to store his personality, and that became the foundation for Roxxxy True Companion," said Hines.

He feels his creation is not only for recreation and fun but also for people with problems of sexual dysfunction.
A lost friend on one of the grimmest days in modern American history ends with a fully functioning robot engineered to unleash primal delight. Figures.