Thursday, September 26th, 2013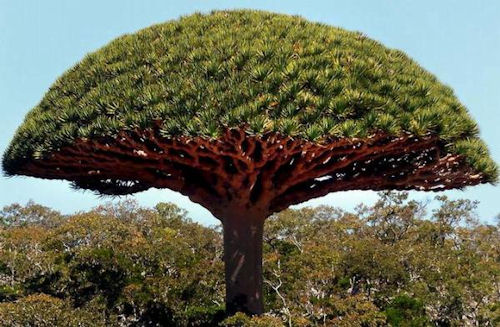 That bizarre-looking tree in the photo above isn't part of the latest concept art for the Avatar sequel. Nope. Called the Dragon's Blood Tree it's one of hundreds of strange, almost alien-like, plants that thrive on the remote Socotra Island hiding in the middle of the Indian Ocean.
Socotra Island is not only home to some of the strangest-looking plant life on the planet. It's also home to an amazing bit of architecture and some of the rarest birds in the world and has been labeled a heritage site meaning that it will remain in its mostly untouched condition despite almost 40,000 residents.