Friday, March 30th, 2012
SPONSORED POST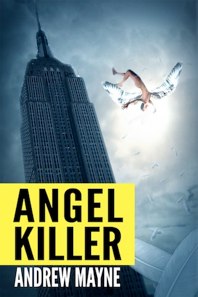 In front of security cameras, a tourist vanishes from the top of the Empire State Building and mysteriously falls to her death moments later in Times Square…
A young girl dies crawling out of her own grave after having been declared dead a year earlier…
On a Fort Lauderdale beach, a missing World War II airman and his aircraft show up as if he died only hours before…
They call the mysterious man behind these unnatural events the Warlock. To some he's the messenger of a modern age of miracles.
To Jessica Blackwood, FBI agent and daughter of a legendary magic family, the Warlock is a trickster and a murderer and she's the only one who can see through his deceptions.
—
Andrew Mayne, the author of Public Enemy Zero and The Chronological Man series brings you an edge-of-your-seat triller that only he could write.
SPONSORED POST