Tuesday, September 11th, 2012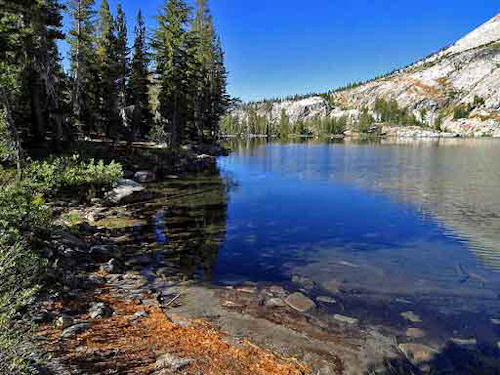 Yosemite. The word conjures up postcards and beautiful nature photography.
Not anymore.
It's beginning to conjure up bad horror movie dealing with parasites and viruses.
That's right, kids…
Yosemite's hiding something creepy.
Health officials have made an announcement to 22,000 nature lovers that they may have been exposed to something called the Hantavirus.
A park-goer infected with the Hantavirus in July died just last week.
While investigators believed that only a small area in the Curry Village section of Yosemite had been affected, an eighth person infected with the virus spurred health officials into warning visitors of the problem.
Since 1993 only 602 cases of the deadly Hantavirus have been reported. But out of those 602 cases? 216 of those infected have died.
The CDC lists the symptoms of the virus which appears similar to the flu…
Fatigue, fever and muscle aches, especially in the large muscle groups — thighs, hips, back and sometimes shoulders … There may also be headaches, dizziness, chills and abdominal problems, such as nausea, vomiting, diarrhea and abdominal pain.
Within a week your lungs begin to fill with liquid and it's practically guaranteed that it's game over, man.
The transmission of the disease is rare and is typically transmitted by being in contact with infected mice feces or urine.
We're suggesting that when you're in the area, you hit a battered gas station, snag a postcard from one of those squeaky, spinning racks and just keep driving past all the fun that those nature-loving hikers are probably experiencing (yes…that's sarcasm).
[NYTIMES]