Wednesday, October 12th, 2011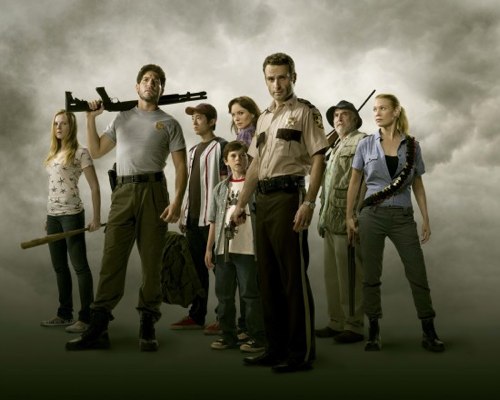 Walking Dead mastermind Robert Kirkman has famously said his most popular franchise was borne from wondering what happens after a zombie movie. Typically, a zombie outbreak story begins with a relatable reality, add zombies, initial crisis ensues, survivors band together and after a few casualties the initial crisis is solved. But when the credits roll, our main characters are left in a world changed forever.
What happens to them? How do they cope? How do they eat? Do they forget the past? Do they make a future?
The Walking Dead is that story and Kirkman is telling it twice. Once in the original comic incarnation and simultaneously on AMC as a surprisingly popular hour-long drama (returning with a second season this Sunday at 9 p.m. ET on AMC) of which he is a writer and executive producer. There is a reason his second draft, initially reshaped by mastermind Frank Darabont, is more popular.
Thanks to more consistent relatable characters, key revisions in the canon story and new wrinkles added exclusively in the AMC series it's way, way better than the source material. Some might disagree but we survive by pulling together and not apart, with a warning of heavy spoilers through the first season of the AMC show and the first 25 issues of the comic, I'll explain my position. (more…)