Sunday, April 6th, 2014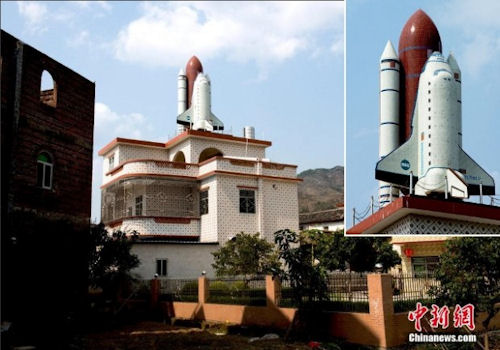 There's always that one house on your street.
You know…the one that looks like the sun is continuously exploding each night during December?
In China that person is a 60 year-old farmer who:
A. Is a HUGE fan of the space shuttle
B. A little eccentric.
C. Knows something about the future of mankind that we don't.
Either way it's pretty amazing and there's probably of a lot of secretly jealous homeowners reading this right now.