Saturday, July 18th, 2015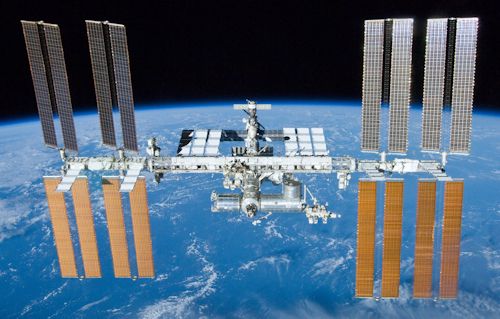 Early this morning the ISS and a piece of debris from an old Russian weather satellite almost gave one another a bro-like chest bump.
Astronauts had an hour and a half to secure as many of the ISS's individual modules and get themselves hunkered down into their escape pod (the Soyuz capsule attached to the ISS) and nervously wait to see how it would play out.
While that's the official word there are a lot of humans on the ground declaring that that's what NASA wants you to believe and that the "space object" was actually a UFO doing a drive-by of the ISS.
Thankfully the debris or whatever it was went by without incident. NASA gave the astronauts the all-clear a few minutes later.
While safe it's still a terrifying scenario because orbit is pretty is pretty predictable once things are in it…
But there's that old saying…
What goes around comes around.
Let's just hope that's all it is…an old saying…
Or just a UFO flying by.
[WIRED]