Saturday, July 11th, 2015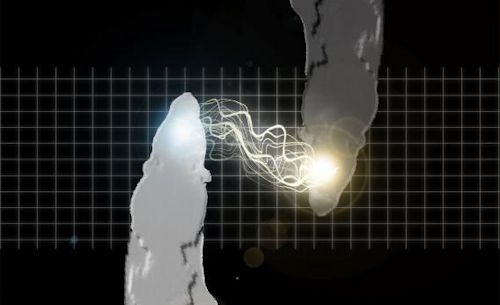 At Duke University a researcher who's pioneering brain-computer interfaces has circuited four rats' together via their brains and created a gooey and organic "Brainet".
Miguel Nicolelis, the neurobiologist pioneering this neuroengineering at Duke University has spent 30 years doing similar experiments in hopes of uncovering the secrets of the human mind.
Earlier, in 2011, Nicolelis connected the brain of individual monkeys in order to get them to work a virtual monkey arm and grab virtual objects with it using only their mind. It didn't take long for the each monkey to grasp the process mentally and move their extra invisible monkey hand.
Nicolelis then wondered if it were possible to string together several brains and have the work together to perform particular tasks. He used four rats to test the idea.
In order to get a drink of water the rats would have to learn to work together mentally to get a drink. In a short amount of time the rats were drinking regularly as normal.
Currently the rats have Frankenstein-like electrodes embedded in their heads. That will change as the technology progresses until it's completely non-invasive.
What can we gain from a "brainet" as humans? Will we eventually become Borg-like? Is it smart to move toward a hive-mind? Who knows.
Downside? Enough people are connected via their brains and someone hacks the "brainet" to make the world bow before them. Upside? Natural disaster takes place and we use the "brainet" to locate those in need of help and almost telepathically send the information needed to medically aid those people even though the person at the receiving end might not be trained in life-saving techniques.
The entire idea is still in its infancy as to the possible applications but as Nicolelis points out:
"These computers will not do word processing or numerical calculation or internet searches, they will be tailored for very specific tasks like what animals are tailored for. It's a totally different kind of vision for computation that we're not used to."
The whole process is intriguingly involved and fascinating….and somewhat terrifying.
Imagine waking up and being hooked to someone else's brain?
Or imagine that this is slowly becoming a reality….