Wednesday, July 4th, 2012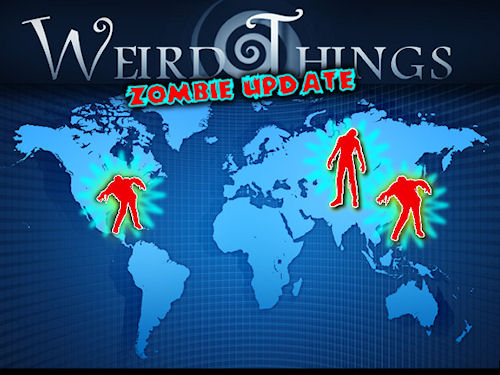 Grab your shovels, shotguns and a copy of Zombieland, kids…we're just gettin' started.
Here's your cannibal/zombie update for the July 4th holiday: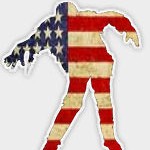 United States – In Georgia, Karl Laventure consumes everyone's favorite new synthetic brain-melter, bath salts. In a somewhat trendy move, he strips naked and begins running around and shouting. Only this time it's not on a causeway…it's a golf course. Laventure was running across a golf course, naked, twirling a golf club above his head and shouting to officers who attempted to stop him, "I'ma eat you. I'll eat you! I don't want to eat you but I will!" Laventure shrugged off pepper spray blasts and five tasers before the sixth taser brought him under control. Go acquaint yourself with just one taser to fully comprehend what that feels like. Seriously…SIX TASERS!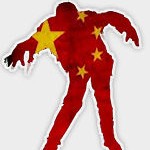 China – Racing to the top of the news chain, the Shanghai Daily blasts the front page with a story of a bus driver who drove his bus into an intersection and ended up blocking a woman's vehicle. The bus driver jumps out of his bus and begins playing 'Whack-a-Mole' on her windshield with his fists. Terrified, the woman flees her car. Within seconds the bus driver reaches her, tosses her to the ground and begins chewing on her face. Several plastic surgeries will be needed to restore her face to 'normal'.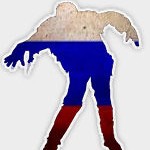 Russia – Body parts begin turning up in a basement and floating down the Moscow river that lead authorities to Nikolai Shadrin. Police arrive at Shadrin's apartment to find him calmly eating stew…a stew which consists of pieces of his friend, Ilya Yegorov. Shadrin is convicted when his fingerprints show up all over the small garden shovel he used to portion out Yegorov. Shadrin nails his conviction shut when he confesses he also dined on Yegorov's liver like a certain literary cannibal we all know (except that Shadrin seems like the type to drink his chianti from a box).
It's happening, kids. Play time and funny podcast scenarios are over. We're suggesting taking a little prep time now to save yourself some heartache later because you forgot to snag some ammo for your boomstick and find that the only shovel-like object you own is a rubber spatula.
Trust WeirdThings to keep you informed on any more zombie-like activity. Have a safe holiday and watch your face.
You're welcome.