Wednesday, February 26th, 2020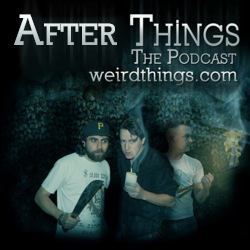 Justin's found a significant up-tick in interest and funding from his politics podcast. How did he get here and what's next? What's easier to talk into: a political caucus of TwitchCon? Send your project questions/ideas to neshcom@gmail.com, subject line "After Things."
Picks:
Andrew: The Future is Faster Than You Think from Peter Diamandis
Justin: Shattered from Jonathan Allen
Brian: Bioshock Infinite (Movie cut)
Bryce: Next in Fashion
Get After Things before anyone else (now with early RSS!) by supporting Weird Things on Patreon!
Subscribe to After Things via RSS and iTunes.
Follow us on Facebook
Download url: http://www.itricks.com/upload/AfterThings022420.mp3
[podcast]http://www.itricks.com/upload/AfterThings022420.mp3[/podcast]