Friday, October 28th, 2011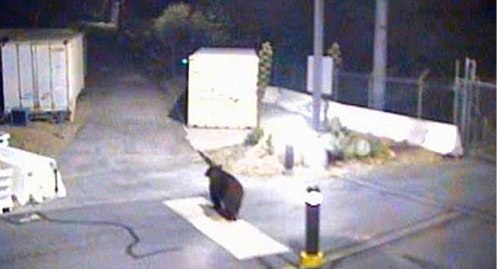 Are aliens controlling the minds of animals in an attempt sabotage state of the art jet technology? Did a rocket scientist accidentally leave a pic-a-nic basket within sniffing distance of the woods? Did a lonely bear simply want to get a look at the latest in high-flying tech?
Whatever the explanation a 200 lb. bear was seen wandering through the Jet Propulsion Laboratory's Pasadena campus.
[KTLA]