Wednesday, November 27th, 2019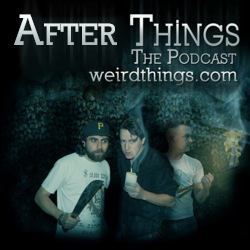 Justin's got a new audiobook/ebook/podcast coming next week, "Raise the Dead." How does he promote it? Check out the first episode early on his "Politics Politics Politics" podcast this week. Send your project questions/ideas to neshcom@gmail.com, subject line "After Things."
Picks:
Andrew: Justin's email list – Free Political Newsletter
Justin: The Toys That Made Us
Brian: What You Do Is Who You Are from Ben Horowitz
Bryce: Pokemon Sword
Get After Things before anyone else (now with early RSS!) by supporting Weird Things on Patreon!
Subscribe to After Things via RSS and iTunes.
Follow us on Facebook
Download url: http://www.itricks.com/upload/AfterThings112519.mp3
Listen now