Podcast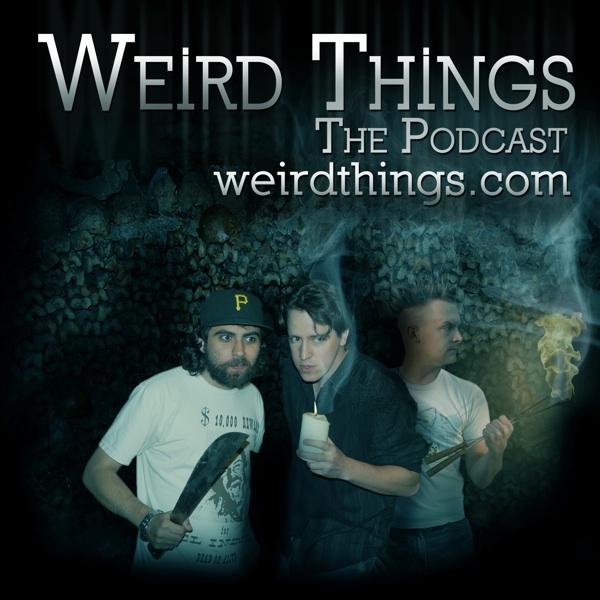 How would you fight a Yeti in hand to hand combat? Would you attempt to sell your soul to the devil in the interest of science? How can you prepare for a zombie apocalypse? Find out all of this and more every week on the Weird Things podcast, where your hosts, Andrew Mayne, Justin Robert Young and Brian Brushwood probe the most challenging questions about the paranormal, supernatural and fringe.
Cialis – tablettien käyttäjät voivat hyötyä lääkkeestä monin tavoin. Enimmäkseen tämä on merkki infektiosta, niin se tässä olisi käsiteltävä mahdollisimman pian, mutta on muitakin syitä, jotka voivat olla vastuussa tämän kuvan.
The Cast
Andrew Mayne – Publisher of WeirdThings.com and a paranormal investigator who headed up the James Randi Educational Foundation Million-Dollar Paranormal Challenge, Andrew is also considered one of today's foremost magic creators, having published over 45 books and DVDs.
Brian Brushwood – Host of the wildly popular Revision 3 show Scam School and the BB Live show, Brian is a fire-eating, blockhead of a human sideshow attraction and one of the top entertainers performing on college campuses today.
Justin Robert Young – Editor-in-chief of WeirdThing.com and iTricks.com, Justin hosts the number one magic podcasts and produces hundreds of hours of live and audio content a month.
http://feeds.feedburner.com/WeirdThingsPodcast
Subscribe to Weird Things podcast on iTunes
Podcast RSS feed
Episode archive