Sunday, May 4th, 2014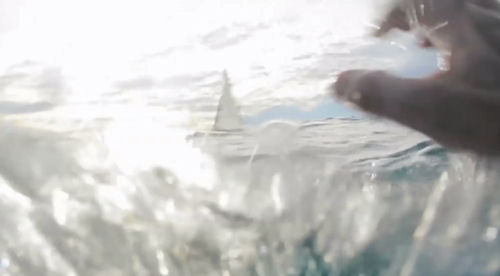 If you asked around what peoples' greatest fears are there's a good chance that one or two would pop up more than the others…
Fear of deep water and the fear of drowning.
Thanks to the 'magic' that's the internet and a company trying to drive home the message that everyone who takes to the ocean should be sporting the proper safety gear, namely a life-jacket, you can experience both in a "game".
Created by an interactive design company and a yacht-wear manufacturer, the site that hosts the game wants to use those fears to get you to make a simple purchase that could save the life of anyone at sea.
What starts out as an ideal jaunt in a boat on a beautiful day does exactly what you'd expect it to…
It goes horribly wrong.
We won't spoil anything with how this whole "game" plays out, so we'll just suggest that you go give it a spin.
Two things are going to happen…
You're going to have an even greater fear of the ocean and drowning and the first thing you'll ask if you, for whatever reason, find yourself heading out to sea is, "Where are the life-jackets?"