Thursday, July 12th, 2012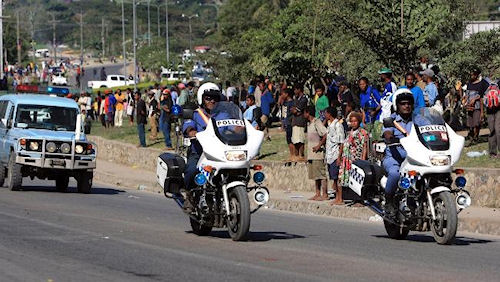 Almost 30 people have been arrested during a dawn raid on what's believed to be a cannibal cult in Papua New Guinea.
Members range from a 13-year-old boy to a teacher in his 50s. Two men are still on the run.
The group has killed at least four men and three women since April according to local authorities.
"The group alleges that there were some deaths related to sorcery in the area.
"They were initiated into a cultural house and believe they could identify sorcerers. It has been an ongoing problem."
Although sorcery is legally defined in Papua New Guinea, the government's Law Reform Commission is trying to rid that particular outdated legalese because once a murder is claimed sorcery-related the prosecution process becomes murky.
In this case, however, facts, forensic evidence and statements made by the accused have led invesitgators to believe that parts of the victims were eaten.