Tuesday, October 18th, 2011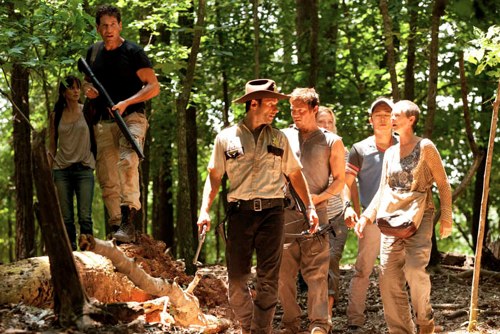 There is a breath of fresh air, a unique buoyancy, to viewing a television series where you trust the storyteller. Gone is the nagging sense of second guessing or internal apologizing for obvious flaws because you so want to love the project as a whole.
It's just you and the story, riding the rhythm of plot.
That is The Walking Dead.
Of course any informed fan of the series is living in fear, not unlike Andrea trembling behind the RV door with a curious walker sniffing inches away, as to when the current sense of rapture might abruptly end after AMC's senseless in-production banishing of series mastermind Frank Darabont.
But enough of the dread, let's focus on the now.
The zombie apocalypse survive-a-long returned to television Sunday after a nearly yearlong absence with nothing short of the best episode the series has delivered to date. Characters reset, season plots began to emerge and a few Lost tropes were dusted off for good measure.
The End is back, read on AFTER THE JUMP to get all the details on "What Lies Ahead" including the episodes best moments, ratings triumphs and a countdown as to when we can all start panicking about the quality of the series… (more…)