Posted by
Justin
on October 12th, 2011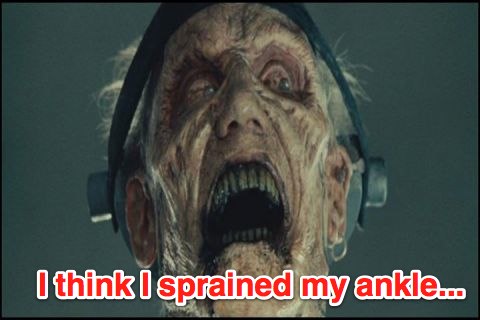 While filming the fifth installment of the Resident Evil franchise 16 zombie extras fell from a platform. Emergency responders, who were unaware of the costumes, were taken aback when brought to the pile of mangled faces, discolored skin and peeling flesh.
Paramedics responded to the call from Cinespace Film Studios around 8 a.m. to find what appeared — thanks to Hollywood special effects makeup — to be people who had suffered some untold catastrophe.

"I could see the look on the first paramedic, saying 'Oh my God,'" Toronto emergency medical services Commander David Ralph said with a laugh.

Toronto Police Sgt. Andrew Gibson said responders quickly figured out which zombies were injured and which were just in character. "It did kind of catch us off guard when we walked in," he said.
Thankfully, none of the injuries were life threatening and all of the zombies will live on to stagger another day.
[Fox News]
Twitter this