Tuesday, December 20th, 2011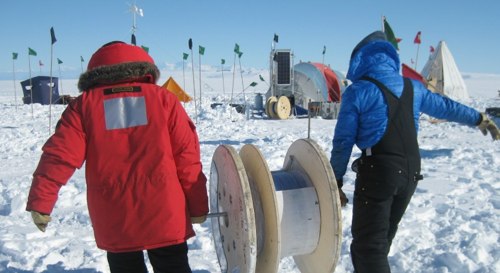 The Ross Ice Shelf is about as desolate as desolate can get. All you can hope to do is complete your research of the warming arctic water, survive and hope that one of your colleagues doesn't turn into The Thing.
Now, the first of those tasks just got a bit easier. Scientists recently completed installation of a fiber optic cable which will periodically ring a modem in a New York University professors office delivering up to the second data without having to rely on a bunch of researchers who may or may not have already turned into The Thing.