Posted by
Justin
on March 24th, 2012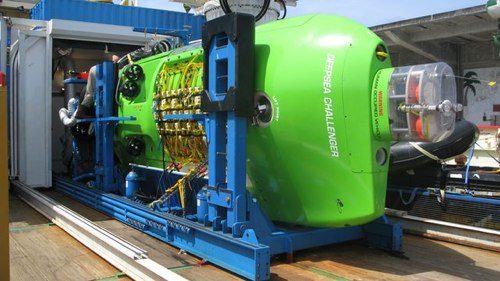 It's go time.
The man who directed the most successful film in movie history twice is about to embark on his greatest adventure yet. James Cameron will begin his descent into the Pacific Ocean, weather permitting, sometime this weekend.
His mission is to make it to the bottom of Challenger Deep, the lowest known point in the ocean. His submarine, a revolutionary vertical design, will attempt to sink to the bottom as fast as possible so he can spend six hours investigating. He will be the first ever human to see the depths with his own eyes, the only previous crew (aboard the Trieste in 1960) to make it that deep hit the bottom to hard and caused a silt storm bringing visibility down to zero.
Cameron will also bring along 3D cameras to make a documentary of his voyage.
Godspeed James.
[Nat Geo]
Twitter this