Posted by
Justin
on January 6th, 2012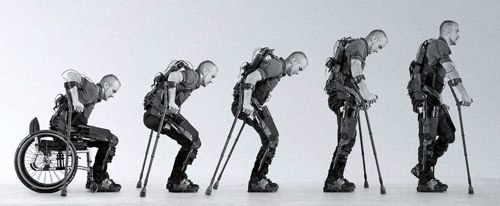 The future is now. Amazing exoskeletons will be sold to consumers with spinal cord injuries for training, under doctor supervision for now, how to walk upright with the help of the device.
Your job is to balance your upper body, shifting your weight as you plant a walking stick on the right; your physical therapist will then use a remote control to signal the left leg to step forward. In a later model, the walking sticks will have motion sensors that communicate with the legs, allowing the user to take complete control.
Take a look at this bad boy in motion below.
Twitter this