Posted by
Justin
on June 1st, 2012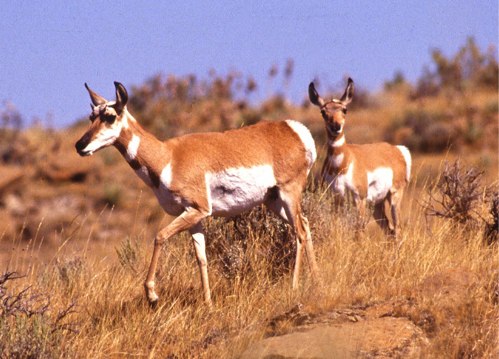 In my country there is problem. And that problem is dead antelope.
Three major die-offs of the antelope population have occurred in the past three years due to mysterious causes. In fact, each death boom happened almost exactly one year apart from the previous one. Some suspect overuse of fertilizer, others believe they ate too much "wet" vegetation.
But reasonable minds agree: it's probably a space disease brought down by the Soyuz capsule.
But some ecologists in Kazakhstan and Russia are instead blaming the fatalities on the April landing of a Soyuz capsule from the International Space Station. At least 120 dead saigas were found near the village of Sorsha, where the Soyuz landed last month. Others see a possible link to the Baikonur Cosmodrome launch site in central Kazakhstan. "It could be from chemical elements left from space rockets that fly over this place," ecologist Musagali Duambekov, leader of the For a Green Planet political movement, told Radio Free Europe/Radio Liberty (RFE/RL).
Throw the space disease down the well! So my country can be free!
Twitter this