Posted by
Andrew
on January 5th, 2013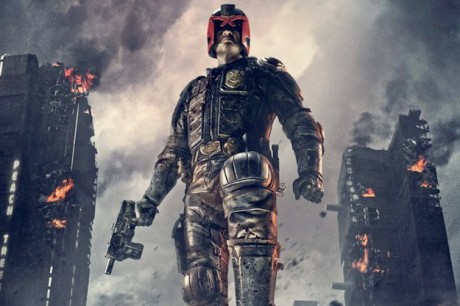 We told you to check this film out in theaters. We pleaded on the Weird Things podcast, we begged you on Twitter. We even asked you all to take the Dredd Pledge.
Some of you did. For those of you who didn't, or those of you who love, love this movie and want to take this gem of a film home, now here's your chance.
Amazon is running a promo on Dredd (over 50% off!) where you can get the Blu-ray, the 3D Blu-ray version, the UltraViolet version nobody will use AND a digital copy you can save to your iTunes account you can watch on your PC, Mac, iPhone, iPad and AppleTV. It's basically future-proof, so when we're all living in the irradiated wasteland of America in Mega City One, we can stay safely behind barred windows and watch this awesome little flick over and over again.
Dredd isn't for everyone. But for those of you into the idea of a High Noon meets Die Hard meets Mad Max in one glorious riot of ultraviolence, we think you'll dig this. Plus it stars Karl "New Bones" Urban and Lena Headey of Game of Thrones and Sara Conner Chronicles fame.
Get it now while it lasts for just $19.99
Twitter this