Friday, April 5th, 2013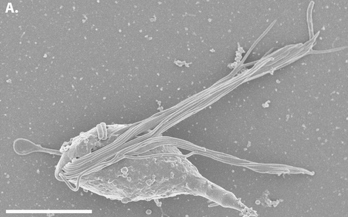 Researchers have found the tentacled god Cthulhu at last he shall walk the earth and consume us all. By earth we mean the gut of termites and by consume we mean engage in a symbiotic relationship. Oh, and this Cthulhu as described in the PLOS ONE paper is actually a microorganism. But he does have tentacles and is as scary as the deep dark hell from which he most certainly came from.
Researchers Invoke Cthulhu In Naming Two New Microorganisms : World : Latinos Post.