Posted by
Justin
on October 18th, 2012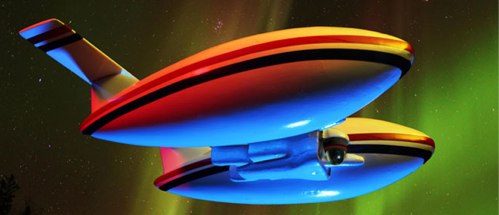 William Barnes calls himself an "idea man" and this is one idea we enthusiastically endorse.
Barnes is equipping an airship to hover over the Pacific Northwest in a hope to find the beast they call Sasquatch. His passion stems from a run-in Barnes claims he had with the beast. He wants to record up to 45 minutes of Sasquatch footage in it's natural habitat. The whole enterprise is called The Falcon Project and here is their mission in their own words:
The Falcon Project proposes to conduct an extensive aerial search for an unrecognized North American primate, a.k.a. sasquatch or Bigfoot, by means of an helium-filled airship, upon which a platform supporting thermal-imaging and high resolution wireless videography equipment is mounted. The Aurora Mk II airship offers major advantages over similar applications with helicopter or fixed-wing aircraft platforms, foremost, stealth and maneuverability.
This isn't the first time Barnes has talked publicly about his plan since his 1997 encounter with the beast. Here is a news report from 2010.
[Wired]
Twitter this