Posted by
Justin
on June 14th, 2012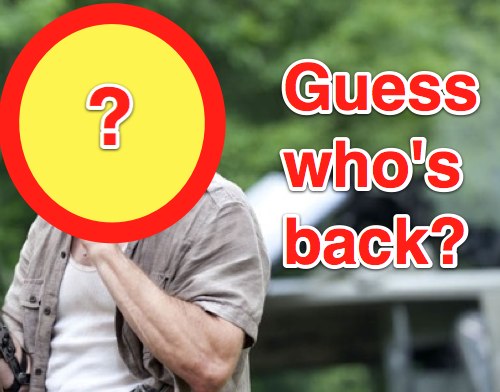 A fan favorite character is returning to the Walking Dead in the currently shooting third season. In the interest of spoilers, we will move the discussion and uncensored photo AFTER THE JUMP…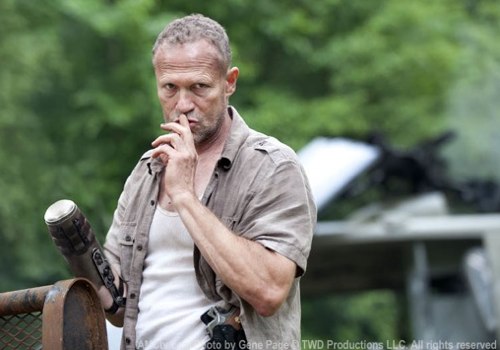 Merle Dixon is back. According to shots from the set released by AMC, the racist, drug addled brother to marksman Daryl Dixon has indeed lived on to menace our band of survivors in season three of The Walking Dead.
We last left Merle as he was handcuffed to a pipe on an Atlanta rooftop, forced to saw his own hand off before a pack of zombies devoured him alive. Just thinking about it makes me excited for more Merle stories. Merle is a character that creates conflict. Real, dangerous conflict that will change the group unless another character counteracts it.
Drama! Real drama!
The idea of it is almost enough to wash down the bitter memories of the worst elements of last season when the mosquito in the Jurassic Park amber moved faster than the plot.
Not to mention, the scene stealing Michael Rooker is a can't miss.
And just look at that shot. Who is he shushing? I'm sure whoever it is isn't happy about it. Maybe they're tied up? Maybe he's torturing walkers in the woods? Maybe he is at an outdoor movie theater and someone is on their cell phone?
Just looking at that photo is more interesting than the middle 8 episodes of season two.
Mo' Merle!
Twitter this