Posted by
Justin
on May 15th, 2012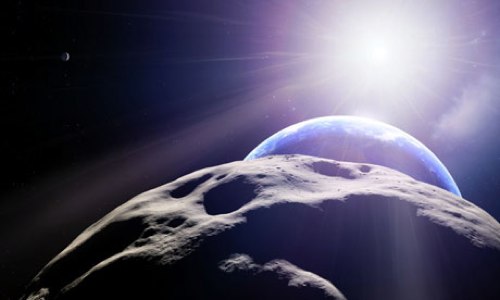 It's asteroid fever! Catch it.
Folks are trying to mine 'em and now NASA is talking about landing on one. The Telegraph reveals today that the US space agency will reveal their plan next month. The mission will including the first British astronaut Major Tim Peake.
A manned mission will aim to rendezvous with an asteroid up to three million miles from the Earth, taking around a year to make the entire round trip. The astronauts could stay on the asteroid for up to 30 days.

The officials will say that such missions to asteroids could help test technology for future human missions to other planets including Mars.

Nasa hopes that such missions will provide new scientific information about the early universe while also providing valuable information for ways of defending Earth from collisions with asteroids.
The paper says a mission could happen by the next decade. Twenty years to land on a tiny rock? Really NASA? JFK is frowning.
Twitter this