Posted by
Justin
on May 25th, 2012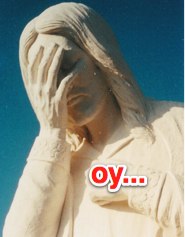 An Iranian official is stating that a text confiscated by Turkish authorities legitimizes Islam as the only true religion and will sow seeds of discord amongst Christian communities the world over.
The "Barnabus Gospel" is now in Turkey after being confiscated in an anti-smuggling operation. Written on animal hide, the text allegedly delivers a theological body blow to those who believe that Jesus Christ is the son of God.
According to the Barnabas Gospel in Turkey's hands, Basij Press says, Jesus was never crucified, He's not the Son of God and He, Himself, predicts the coming of Muhammad. The book even predicts the coming of the last Islamic messiah, the report says.

"The discovery of the original Barnabas Bible will now undermine the Christian Church and its authority and will revolutionize the religion in the world," the Basij report says. "The most significant fact, though, is that this Bible has predicted the coming of Prophet Mohammad and in itself has verified the religion of Islam, and this alone will unbalance the powers of the world and create instability in the Christian world."
Turkey plans to put the text on display.
[WND]
Twitter this