Posted by
Justin
on May 7th, 2012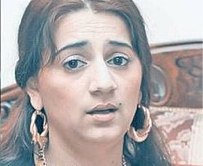 A pair of fraud Romanian fortune tellers have been busted for the oldest tricks in the rankable page index: Googling information on their clients.
The two made a living allegedly selling "the future" to customers by pearing into a crystal ball. Their claims were only bolstered by the fact that they seemed to know so many other facts about the lives of those that called upon them. Police exposed their antics after an accomplice attempted to bribe an officer to make the whole affair go away.
Although the pair are shut down now, it did not come soon enough for one poor woman who was parted with a large sum of cash in one of the most awesome scams ever.
One woman told how she had believed the two Roma women were genuine mystics, and had been persuaded to take tens of thousands of pounds and go to a nearby lake for a midnight ritual. She had been told that she had to release herself from the burden of her money and throw it all in the lake – but when she hesitated a demon like figure had emerged from the water and in a panic – she had thrown the money into the water and run away.

But police discovered that the water devil was in fact a pal of the pair who had put on diving gear and a mask to terrify the unsuspecting victim.
The Old Water Demon Running Out Of The Lake graft. What a rube.
Twitter this