Posted by
Justin
on April 10th, 2012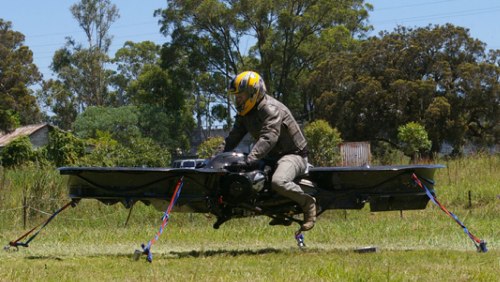 There are just some videos that you watch and realize, the future is not coming, it's here. This is was one of those videos to me. Please, take a look at the Hover Bike. The full model an provide life of up to 10,000 feet.
A prototype will cost you just over $82,000 US dollars.
The video below features an RC Scale Model. It's absolutely insane.
The best part of the website is that on the right sidebar it lists "applications" for the Hover Bike. They include Aerial Cattle mustering, Search and Rescue, Aerial Survey, Wildlife and Parks and other mundane tasks. As if you need a reason to have a Hover Bike. IT'S A FLIPPIN' HOVER BIKE! The only applications they should list are: Being Awesome and Amazing Entrance To Random First Dates, Family Reunions & Proms.
Twitter this