Posted by
Justin
on April 20th, 2012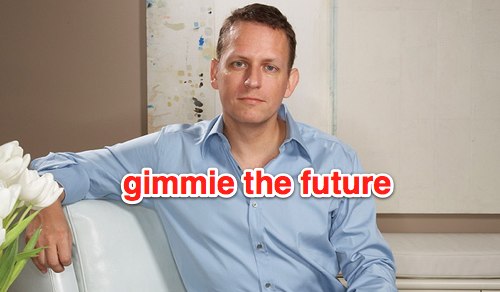 Peter Thiel has long been a heavy hitter in Silicon Valley. He was a co-founder and CEO of PayPal and made an early stage development in Facebook, even earning himself the "honor" of being portrayed in The Social Network film about the site's founding.
But Thiel has bigger fish to fry. Fish like the creation of antimatter-based fuel. Or minting of artificial protein therapeutics. Of even the advancement of human cell reengineering.
All projects that are far too radical (as in improbable) to garner much money for serious research. Except for Thiel, who finds them much too radical (as in awesome) to not toss cash at.
His fund will be called Breakout Labs and it awarded six grants of $350,000 to the following companies.
3Scan: development of 3-D digital reconstruction of brain issue.
Arigos Biomedical: advanced organ cooling for long term storage
Immusoft: re-programming of immune cells
Inspirotec: identification and collection of any airborne toxin
Longevity Biotec: creation of therapeutic artificial protein technology
Positron Dynamics: production and collection of positron, could be used as fuel for space travel
The best part, the application process is open at Breakout. They will continue to award good money to insane causes until the future gets here.
Twitter this