Posted by
Justin
on April 16th, 2012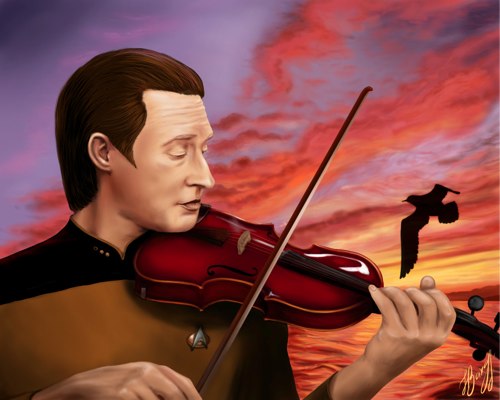 Long the unmatched standard for artificial intelligence, it looks like the Turing Test might be ready to crack.
According to a new essay in the April 12th edition of Science, a cognitive scientist at the French National Center for Scientific Research says that two major breakthroughs could finally push an AI over the top.
"The first is the ready availability of vast amounts of raw data — from video feeds to complete sound environments, and from casual conversations to technical documents on every conceivable subject. The second is the advent of sophisticated techniques for collecting, organizing, and processing this rich collection of data.

Is it possible to recreate something similar to the subcognitive low-level association network that we have? That's experiencing largely what we're experiencing? Would that be so impossible?"
In detailing the long history of the Turing Test, Wired asks the ultimate question: why?
Just because we can beat the Turing Test, what does it serve humanity?
In the meantime, check out this quick video of two AIs bickering amongst each other.
[Wired]
Twitter this