Posted by
Justin
on December 15th, 2011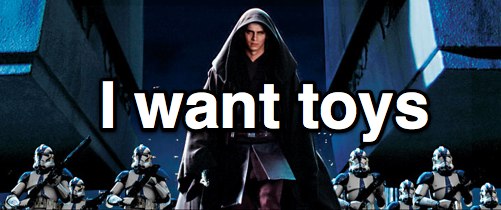 A rogue shopper assaulted several with a replica light saber on Wednesday at an Oregon Toys R Us.
After being chased into the parking lot and fending off responding officers with his trusty weapon, police decided to employ a taser. However, even that would not bring down the man…
"Officers arrived and attempted to take the suspect into custody, but he continued to swing the light saber and was yelling incoherent statements," officers said in their report. One officer was able to hit the man with his Taser, but the suspect then broke the Taser wire with his light saber — at which point officers grabbed him and wrestled him to the ground.
The suspect is currently awaiting a mental health evaluation. And likely a stern rebuke from the Jedi council.
[LA Times]
Twitter this