Posted by
Justin
on November 3rd, 2011
What I wouldn't give to be in this car.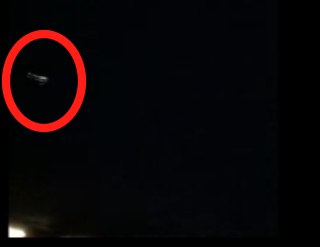 A Missouri mom was taking her children out trick or treating when she saw what looked to be an unidentified flying object. She followed the craft around for well over an hour with her excited kids cooing in the background.
UFO Casebook has the full video.
Here is her description:
When we first saw it, it was as if it was approaching us with its bottom facing us, (as if on a vertical orientation, and as it retreated, it turned flat (or horizontal), at times moving very slowly, then accelerating very quickly.

It would completely disappear from time to time. We followed it, both of us taking turns videotaping it with our phones. It at times acted as if it was playing a game with us, hiding, then appearing very close so we could see details, including a dome-like appendage on the bottom-center.

Then it would speed off, eventually making a complete circle over our area and winding up hovering over the neighborhood where we had originally been headed. It disappeared again, as we got out of the car to go tell our friends, and many people in the neighborhood came running up asking if we saw it, too!
Check out the full video at Casebook…
Twitter this