Posted by
Justin
on October 4th, 2011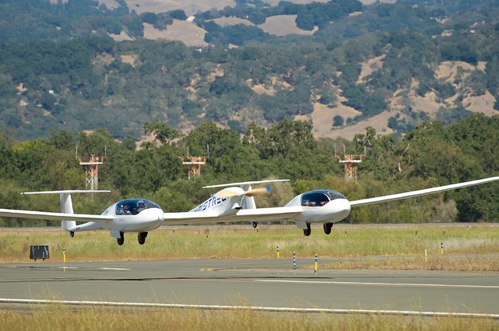 Inspired by the Ansari X Prize for private space travel, NASA decided to put $1.35 million on the table to push forward the progress of election aviation. Their challenge? Fly 200 miles at a speed of at least 100 mph with four passengers using only slightly less than a gallon of gas per passenger.
It was a task that even optimistic researchers initially thought was science fiction. Until two teams beat those benchmarks this weekend.
Team Pipistrel-USA.com took home the big money with their Taurus G4 aircraft which used less than a half gallon of gas per passenger. Team E-Genius also completed the trial and was awarded $12,000.
Check out this awesome Flickr set from the event and hear all about the specs of the winner in the video below.
Twitter this