Posted by
Andrew
on January 15th, 2011
Over at CrunchGear they have a nice overview of why Minecraft matters. For the uninitiated, Minecraft is a fun sandbox game that lets you build things out of virtual blocks. The blocks have different properties and can be made into materials like glass. Think of it as the Matrix meets Legos. The game is hugely popular and shows how much we like to build and create. Some folks have gone as far as making deck by deck replicas of the starship Enterprise and actual working mechanical computers. Think about that one for a second.
One of the fascinating premises of movies like Tron and the Matrix is the idea of a computer powerful enough to simulate life itself. Although some process (like protein functions) are way beyond our current capabilities, replicating them virtually is an engineering problem and not an insurmountable scientific one. Sooner or later we're going to see a research paper about a virtual bacteria that behaves precisely like its real world counterpart. From there it's all a matter of scale before we're creating virtual Olivia Wilde's that have cellular chemistry every bit as complex as our own.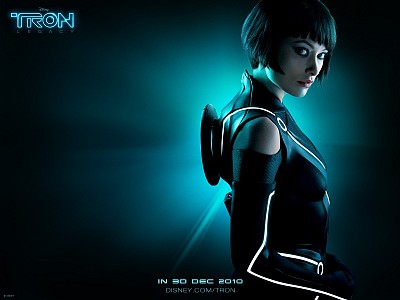 Aside from creating super intelligent AI, imagine if you took the 100 smartest people in the world and made virtual versions of them – and then you overclocked the computer. You'd be able to compress 100 years of scientific discovery into minutes. This is why concepts like the singularity give people the willies. It means that all those things we think of as being 1,000 years off in the future could be really just weeks away once you reach a certain level of computational ability.
Games like Minecraft and Sim City are the starting point to a very interesting journey. I hope we're part of it.
A brief explanation of why Minecraft matters
Building mega objects in Minecraft
Twitter this