Posted by
Justin
on October 4th, 2010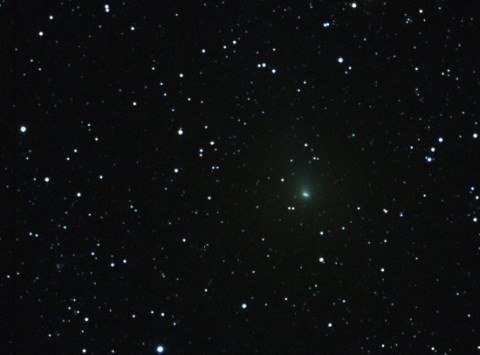 You can see it now but make no mistake, the Hartley 2 is coming. Not unlike the Hulk, it's green, it's unstoppable and it will come very close to destroying the Earth before moving along peacefully.
Comet Hartley 2 will swoop within 11 million miles of Earth on October 20, one of the closest approaches of any comet in the last few centuries.

Hartley 2 is already visible as a pale green streak in the W-shaped constellation Cassiopeia. NASA astronomer Bill Cooke caught the comet on September 28 in a 4-minute exposure taken from a remotely-controlled telescope in Mayhill, New Mexico (Cooke himself was in his home in Huntsville, Alabama, according to NASA's Watch the Skies blog).
Who's having a Hartley 2 party?
[Wired]

Twitter this