Posted by
Justin
on September 13th, 2010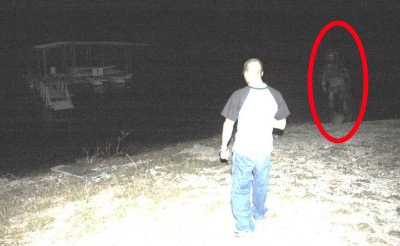 This picture was taken in 2007 by a college biology professor simply trying to test the flash during a research project near Lake Travis, TX. The professor and his student wrapped up their business near the creepy lake and left.
It was only after he noticed two points of light that he thought was an animal in the distance. He light blasted the snaps and eventually revealed the lumbering monster you see above.
What could it be? Bigfoot? Ghost? Old Man Withers who wants to scare everyone off the lake so he can buy the land cheap and build an amusement park?
Thanks to Weird Things reader Mike for passing this along.
[Examiner]
Twitter this