Posted by
Justin
on July 19th, 2010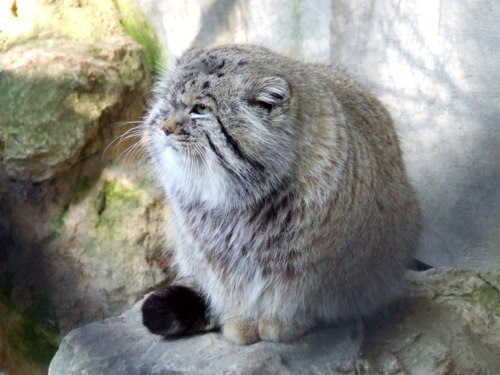 Boom. How's that for a Monday morning? That thing looks like the Yeti of cats.
As described by Gadopoder:
These little (big) guys are the oldest living relative of modern day cats. The Pallas's Cat is the oldest living species of a clade of felids that includes the modern genus Felis. This feline, along with the extinct Martelli's Cat, was probably one of the first two modern cats to evolve from Pseudaelurus approximately 12 million years ago.
Hit up their site for more pics.
Twitter this