Posted by
Justin
on April 28th, 2010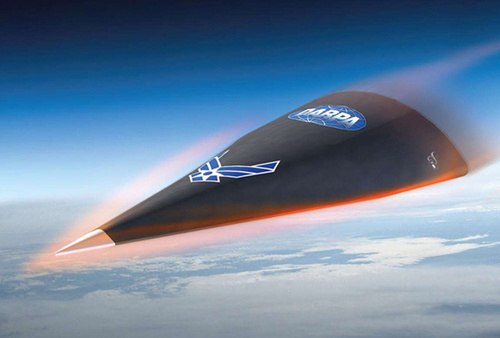 In case you were tired of running down all the conspiracy angles for the Air Forces' new X-37B shuttle, here is a fresh new piece of AF intrigue for you to chew on.
The Air Force's Falcon Hypersonic Technology Vehicle 2—designed to attack global targets at Mach 20—has disappeared nine minutes into its first test flight, just after separating from its booster. Contact was lost, and it hasn't been found yet.

The Falcon was supposed to splash down in the Pacific Ocean after a 30-minute, 4,100-nautical-mile test flight. Not to be confused with the unmanned X-37B space shuttle—which launched on April 22—the Falcon Hypersonic Technology Vehicle 2 blasted off last week from the Vandenberg Air Force Base on a Minotaur IV rocket.
The Falcon is designed to launch conventional weapons at any point on the globe in under one hour, Gizmodo continues.
[Gizmodo]
Twitter this