Posted by
Justin
on November 20th, 2009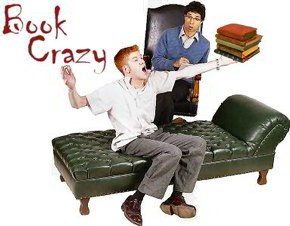 To be honest, I've never been a book worm. Sure, there is the odd tome or two that's captured the imagination but rarely are we moved to cozy up and lose myself into a story. I guess I'm just on the hunt for something more. So brush up on the Dewey Decimal System, make some hot cocoa and get ready use your Amazon Prime membership… today we find the Weirdest Book In The World!
Here are the ground rules:
• Must be real.
• Although the contents of the book are important the winner will be determined by how it affected the world around it.
Email all submissions to JustinRobertYoung@Gmail. I'll see you kids right here at the front page at 5:30 p.m. EST where we will hash out the ultimate champion.
Our baseline is Sarah Palin's new book Going Rogue, simply so no one else can make the joke. Seriously. It's beneath you.
The truth is out there, we find it today at 5:30 p.m. EST.
Twitter this