Posted by
Justin
on August 28th, 2009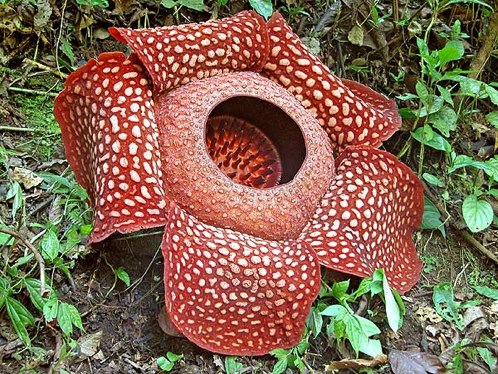 On today's Weirdest Thing In The World chat we're going to get down to the roots on the oddest things to ever sprout. Yes friends, today we find the Weirdest Plants In The World.
Rules:
– No Cryptids
– Must include pictures
Email all submissions to JustinRobertYoung@Gmail. I'll see you kids right here at the front page at 5:30 p.m. EST where we will hash out the ultimate champion.
The massive bloom you see on this post is Rafflesia arnoldii the biggest flower on earth. Should be easy to beat. Let's get it.
Twitter this