Posted by
Justin
on August 21st, 2009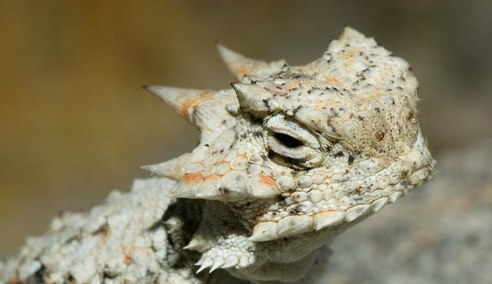 On today's Weirdest Thing In The World chat we're going to hunt us down the oddest thing in the arid, barren, sandy pitches of this earth. Yes friends, today we find the Weirdest Thing In The Desert.
Rules:
– No Cryptids
– Must include pictures
– Must live PRIMARILY in the desert
Email all submissions to JustinRobertYoung@Gmail. I'll see you kids in the Weird Things TinyChat room at 5:30 p.m. EST where we will hash out the ultimate champion.
The spike-headed fellow you see above is a Desert Horned Lizard. He will serve as the baseline in this week's competition. Keep hydrated.
Twitter this