Posted by
Bryce
on September 2nd, 2020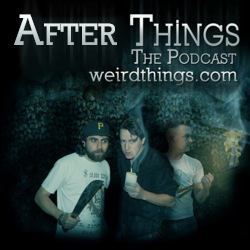 Gamification is taking over all forms of communication and social media. Creativity and hard-work endures over time and the tools to create are becoming more accessible. Send your project questions/ideas to neshcom@gmail.com, subject line "After Things."
Picks:
Andrew: Star Trek: The Original Series and Live From the Space Stage: A HALYX Story
Justin: The Vow
Brian: The Historical Jesus
Bryce: Lovecraft Country
Get After Things before anyone else (now with early RSS!) by supporting Weird Things on Patreon!
Subscribe to After Things via RSS and iTunes.
Follow us on Facebook
Download url: http://www.itricks.com/upload/AfterThings083120.mp3
Listen now
Twitter this