Posted by
Bryce
on August 5th, 2020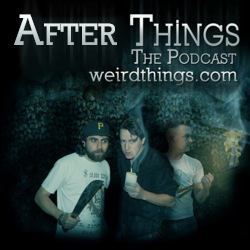 TikTok is a massive social media platform, but it's facing a major ban in America. What does that space look like? Long-time emailer James wants to know how to get followers over to other platforms. Plus, concerns around hot-water Patreon has gotten into. Send your project questions/ideas to neshcom@gmail.com, subject line "After Things."
Picks:
Andrew: Insanely Great from Steven Levy
Justin: Eurovision Song Contest: The Story of Fire Saga
Brian: Mistborn: The Final Empire from Brandon Sanderson
Bryce: Last Chance U
Get After Things before anyone else (now with early RSS!) by supporting Weird Things on Patreon!
Subscribe to After Things via RSS and iTunes.
Follow us on Facebook
Download url: http://www.itricks.com/upload/AfterThings080320.mp3
[podcast]http://www.itricks.com/upload/AfterThings080320.mp3[/podcast]
Twitter this