Posted by
Bryce
on December 18th, 2019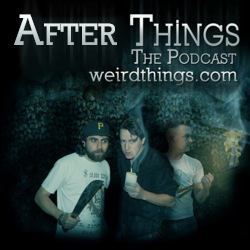 Weird Things podcast is about ten years old. How were things different back then and what's changed in how we work? Send your project questions/ideas to neshcom@gmail.com, subject line "After Things."
After Things will be off next week!
Picks:
Andrew: The PayPal Wars from Eric M. Jackson
Justin: Rick and Morty
Brian: The Righteous Mind from Jonathan Haidt
Bryce: Waterminder
Get After Things before anyone else (now with early RSS!) by supporting Weird Things on Patreon!
Subscribe to After Things via RSS and iTunes.
Follow us on Facebook
Download url: http://www.itricks.com/upload/AfterThings121619.mp3
Listen now
Twitter this