Posted by
Bryce
on November 6th, 2019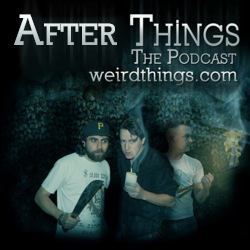 We're joined with science-fiction writer/editor Bryan Thomas Schmidt to talk about the current publishing landscape for someone with and without resources. Send your project questions/ideas to neshcom@gmail.com, subject line "After Things."
Picks:
Andrew: How To Write A Novel from Bryan Thomas Schmidt and
Justin: "Fake news? No jobs? Prospective journalists soldier on" and
Brian: On Writing and
Bryan: The Emotion Thesaurus and
Get After Things before anyone else (now with early RSS!) by supporting Weird Things on Patreon!
Subscribe to After Things via RSS and iTunes.
Follow us on Facebook
Download url: http://www.itricks.com/upload/AfterThings110419.mp3
[podcast]http://www.itricks.com/upload/AfterThings110419.mp3[/podcast]
Twitter this